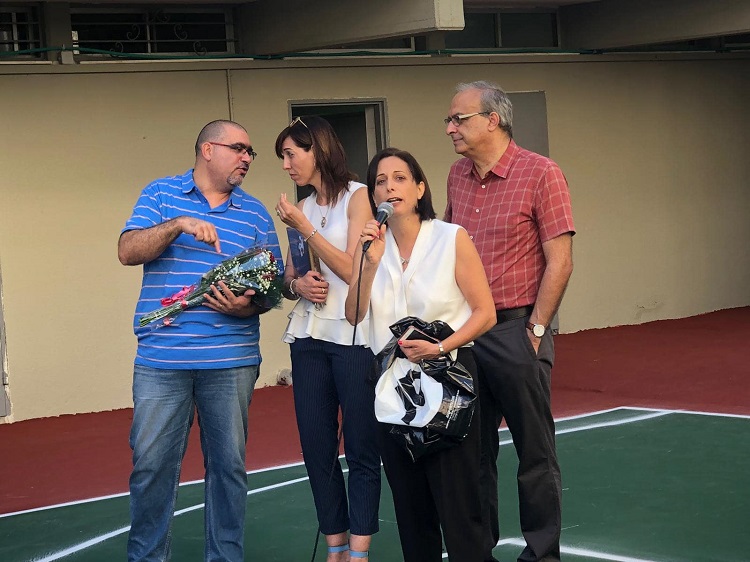 NBS board of trustees appoints Mr. Aziz Bana as high school principal to succeed Dr. Ousama Moalem who retired after 21 years as high school principal. Board also appointed Mrs. Ruba Kardosh as vice principal and Mrs. Ruba Bahouth as member of administration team to deal with evaluation of teaching and mapping of classes. Mrs. Mimi Brookshire will accompany the team for assistance in spiritual and learning methods matters.
The new principal has been a high school Hebrew teacher for 12 years. He participated in the FON first leadership course, was involved in Student Leadership programs as well as various tasks as teacher.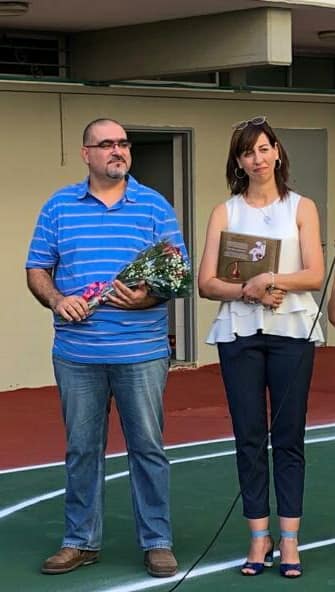 Mrs. Kardosh is a high school Math teacher and coordinator for Math. She received the prize of teacher of the year in Israel few years ago. She has been in the leadership team of NBS for several years.
In a special ceremony in the first day of school, the appointments were announced to the students We pray for God's wisdom and favor for the team.