Welcome to Nazareth Baptist School where we are Building the Rising Generations Glorifying Jesus Christ through Distinctive Education.
NBS is a K- 12th grade Evangelical Christian School in Nazareth, Israel the Hometown of Jesus.  Founded in 1935- 1936 school year, NBS has a rich history of academic excellence incorporating eternal and foundational values.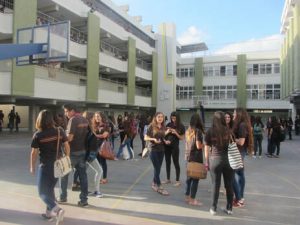 We nurture the active and creative minds of students. We optimize student's abilities so that they can reach their full potential. We partner with our parents as they raise their children in a changing world.  We are building rising generations.
We build an environment that gives students courage to act on their faith. Students learn how to form a worldview where love, grace,compassion and service are exhibited. We glorify Jesus Christ.
We cultivate an academic success mindset so students become prepared to have a global influence. We provide innovative learning environments and opportunities for our students to grow and learn. We provide distinctive education.